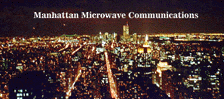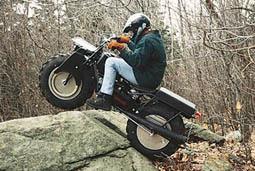 Manhattan Microwave Communications,
Globalstar and

2X2 Motorcycles
challenge you to - get up and get out!
Go where you want to go on a ROKON. Brag when you get there on the worlds only two wheel drive motorcycle. Talk where no man has talked before. Yeah, that's right, have fun!!! It's the 21st Century, let go of that mouse, grab the throttle, ride straight through the forest, up that mountain, through that stream. Take a camera, telescope or a rifle. Or all three. Don't forget the sleeping bag. Call the office and tell them you'll be back in another week, maybe...
| | |
| --- | --- |
| | |
| "Yeah that's right. One large pie, a case of beer and those cigars. Leave them at the regular spot, by the oak." | Rock wall, dead ahead. No problem. |