Green-Rose Laser Company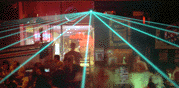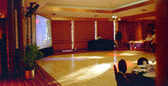 Trained and Licensed laser operators create a magic symphony of light with moving images and custom made Laser Caricatures!
Every image below is a real LASER effect!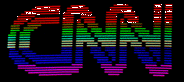 CORPORATE EVENTS PRODUCT INTRODUCTIONS PRIVATE PARTIES OUTDOOR AND INDOOR OCCASIONS
The lilting beauty of a laser beam will create a lively curtain of light before your eyes. Images of the purest and most vibrant COLORS
Green - Rose Laser Company
will take your event and make it shine!
Harness sophisticated laser technology and give your audience an experience they won't forget.
Our lasers use a graphic system that can create just about any image you can imagine. Even 3D!
We integrate video and laser projectors into a fantastic multimedia experience.

All of our laser operators have earned the official "New York State Class B Laser Operators License." The most widely accepted certification in the world!
Dazzle, entertain and inform your audience with a display in LASER.

Send mail to CompanyWebmaster with questions or comments about this web site.
Copyright © 1997 LaserShows.Com
Last modified: October 26, 2005